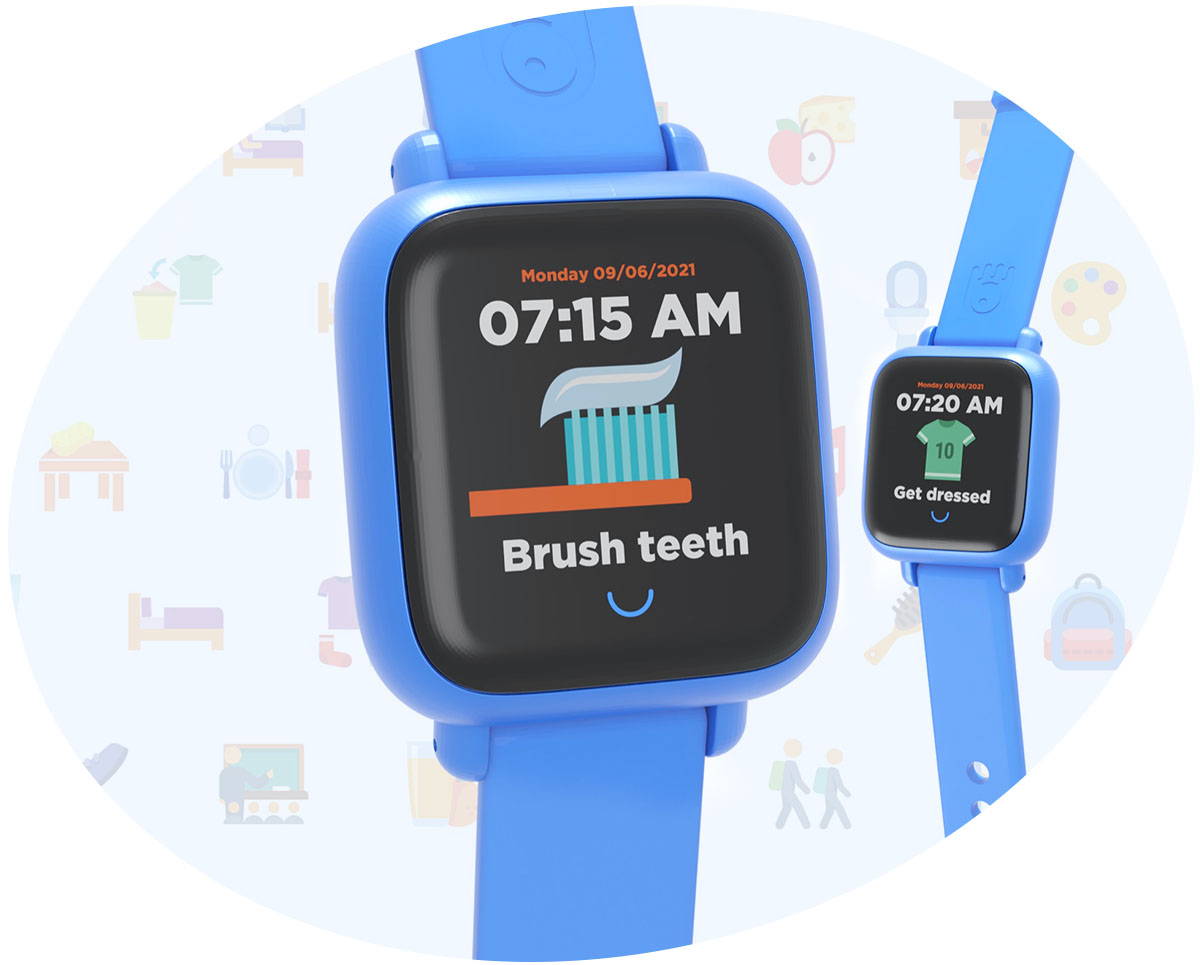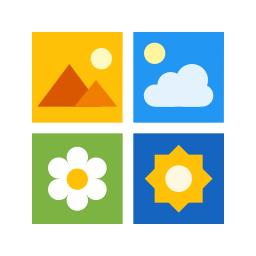 It links time to events thru 2500+ icons, making it the first clock that young kids can actually read and understand.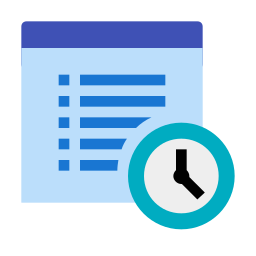 It's a scheduler for children that fosters responsibility, independence and self-esteem.
It's an assistant that helps parents prioritize expectations and stay consistent with daily routines.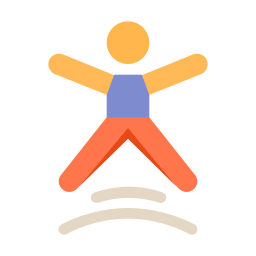 It's a fitness tracker that tracks physical activity and more.
Octopus Watch3 is the third-generation of our icon-based watch that empowers kids (2 to 12 yo)
by teaching good habits and the concept of time, while also encouraging them to stay active with its fitness tracker.
It develops functional skills, encourages independence, and helps follow daily routines to increase desirable behaviors.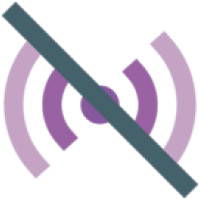 Wireless connection turns on for only few seconds when the watch is charging to synchronize data
Push optional gentle vibrations when a reminder pops up. (Doesn't emit sounds)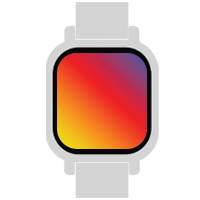 TFT-LCD, 262K color, 128x128px, 1.3" Touch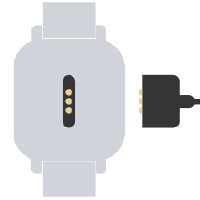 The magnetic USB charging cable snaps to the watch.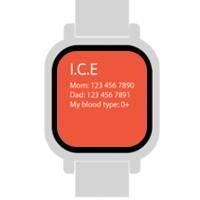 Save up to 5 lines of important informations like phone numbers, allergies or blood type in case of emergency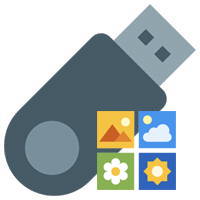 The internal memory can store up to 3000 icons
The band fits wrists with a circumference from 4.92 to 787 inches.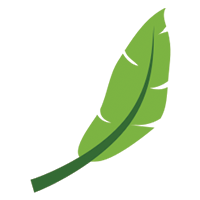 Only 11 grams (0.4 oz), 40mm casing, 12mm thin. The smallest smartwatch on the market.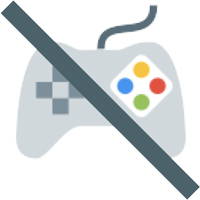 No games, no chats, no cameras, no sounds.
The Octopus Companion App allows the parents and the caregivers to set up the watch and to track progress.
It provides parenting tips and recommendations.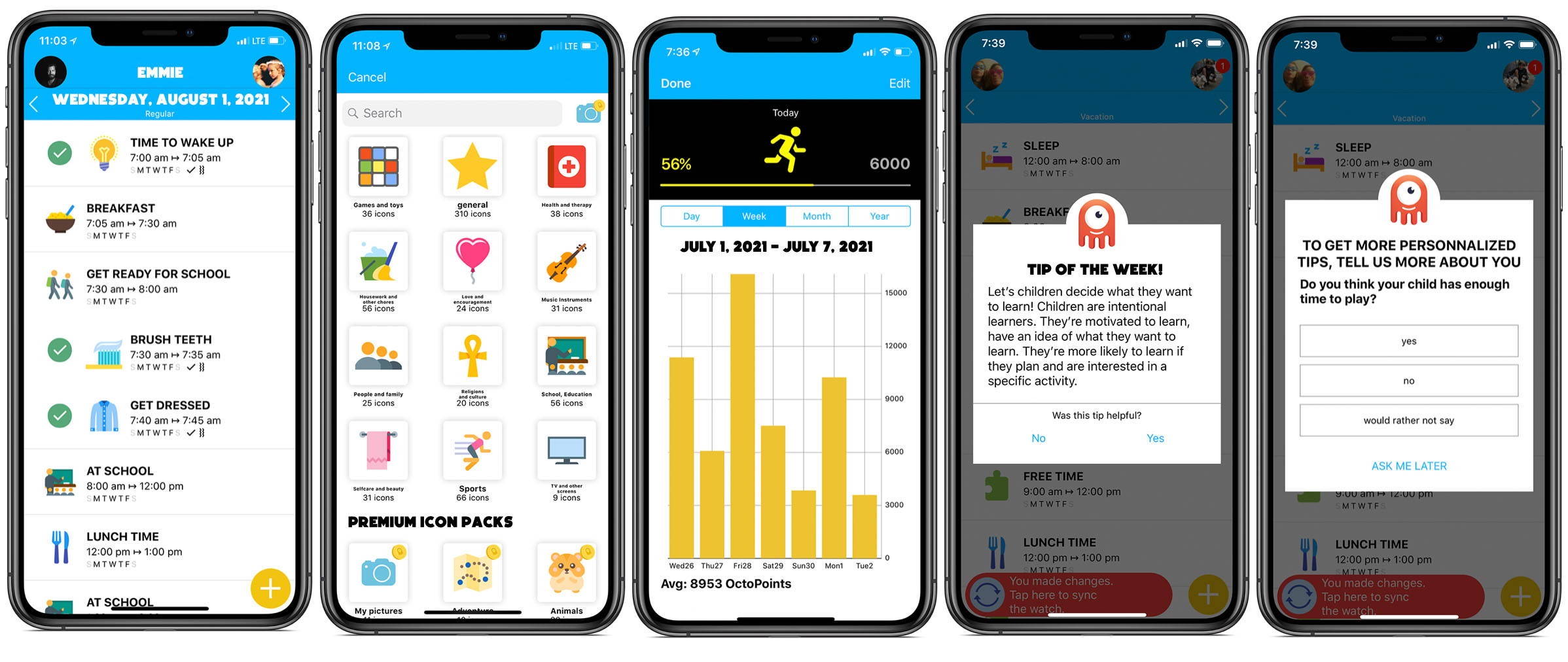 • Set up visual & haptic schedules
• Track completion of the tasks
• Track physical activity
• Set up In Case of Emergency (I.C.E)
• Share data with other caregivers
• Control several Octopus Watches
• Get parenting tips
• Add your own icons
• Change the watch face
• Set up virtual rewards
• Create alarms
• Available on iOS and Android
JOY is a behavioral platform that follows an adaptive coaching model. We are invested in creating unique wearables for individuals across the lifespan. JOY continues to grow its evidence-base by partnering with different organizations.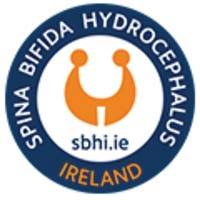 SBHI Ireland University of Limerick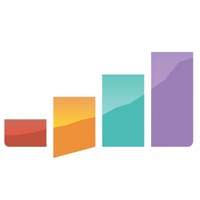 Northern Vermont University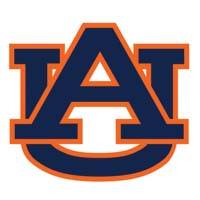 Center for Autism Research, Treatment, and Training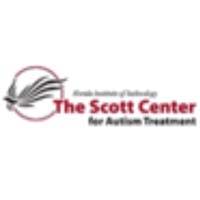 The Scott Center for Autism Treatment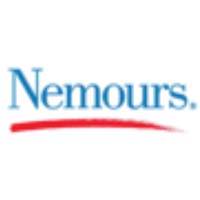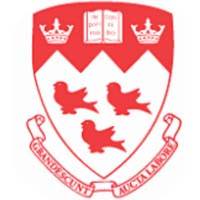 McGill University Cognitive Neuroscience Lab
FEATURED STUDY
Wearable activity schedules to promote independence in young children
DOI: 10.1002/jaba.756 / PMID: 32767406
Corina Jimenez-Gomez, Katherine Haggerty, Başak Topçuoǧlu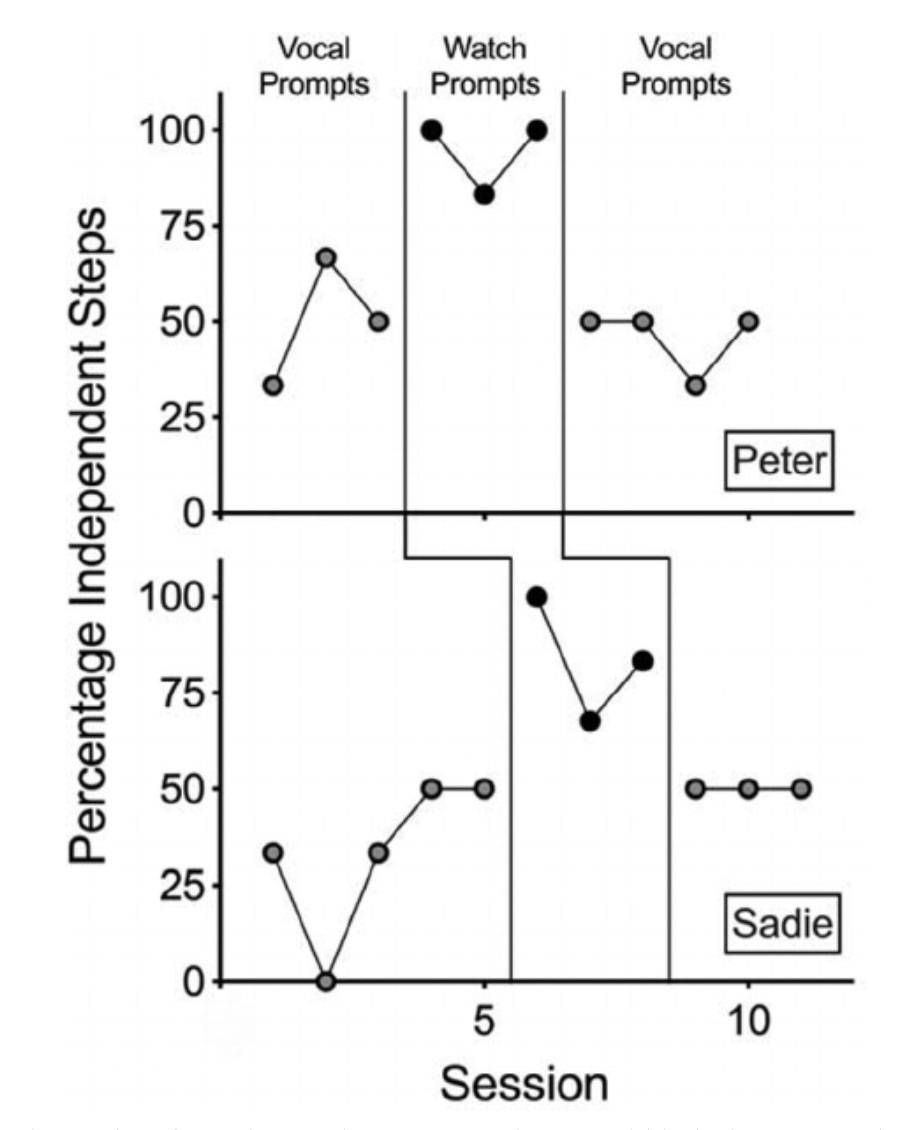 Key findings:
Children reliably displayed a greater proportion of independent engagement in target behaviors when prompts were delivered by the watch compared to control conditions.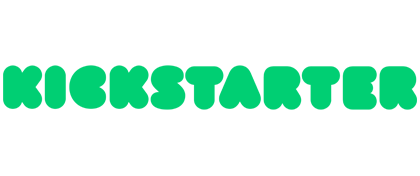 $780K campaign

$1.45M campaign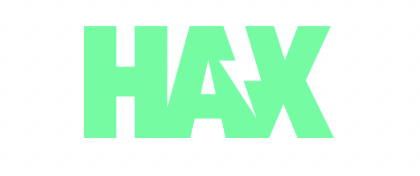 Accelerated by HAX.co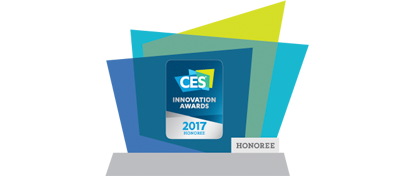 CES Innovation Awards
Parents, Teachers, therapists & kids love Octopus!
"Great tool! It has helped my adhd/add son with his daily routine as well as his ABA Therapy! Love this product"
Parents, Teachers, therapists & kids love Octopus!
"Applied Behavior Analysis Therapy for children with special needs is heavily reliant on remaining consistent with demands and reinforcement throughout all aspects of your child's life. Octopus helps parents, teachers, and therapists stay on the same page."
Parents, Teachers, therapists & kids love Octopus!
"My daughter's teacher LOVES her Octopus watch. It's doing just what we expected. Teaching time comprehension as well as helping transition from one task to the next!"
Parents, Teachers, therapists & kids love Octopus!

"We received our Octopus Watch. It has already helped us re-inforce the idea of schedules and "things that need to get done everyday" with our 4 year old. She loves having a watch like the big kids and adults in her life!"
Parents, Teachers, therapists & kids love Octopus!
"As a teacher I notice most of my students were constantly not completing tasks in a timely manner. It wasn't that they were off task, unable to complete the task or being lazy, they simply have no concept of the passage of time. This is a problem many teachers and students are facing. I LOVE this watch! It is empowering, allows kids to be independent and teaches them a valuable skill."
Enter your email to be the first to receive your Octopus Watch v3
(Estimated shipping date: Q1 2022)
Includes:
1 Octopus Watch version 3*,
1 magnetic charging cable,
1 leaflet
*requires a subscription
Monthly subscription.
Includes:
Octopus parenting app (iOS/Android),
500 icons,
virtual rewards,
support via email
Monthly subscription.
Includes everything in BASIC, plus:
1500 icons,
shared access with other caregivers,
web dashboard