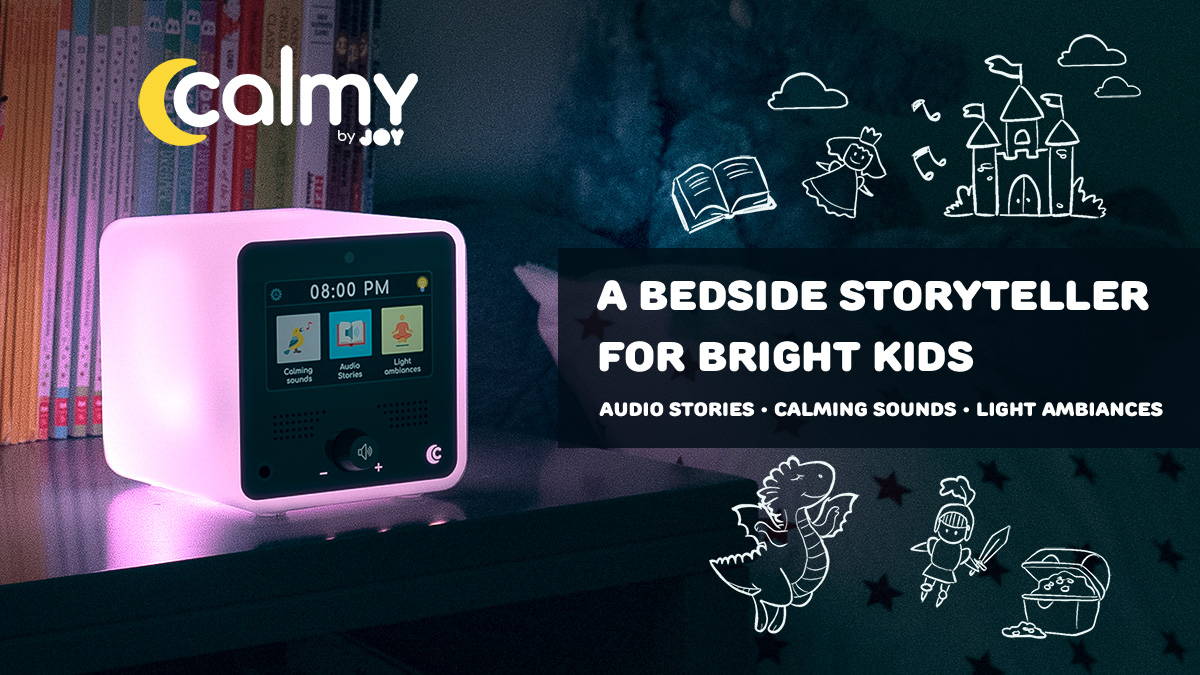 A bedside storyteller for bright kids
Audio stories • Calming sounds • Light ambiances
Sign up to be first in line
Launching NOV 10TH on Kickstarter

CALMY is a storyteller device with a twist!

It offers audio stories, calming sounds, and light ambiances perfectly adapted to kids of all ages.
We created Calmy to help kids to:
• boost their imagination and creativity,
• foster their curiosity,
• make them discover new worlds,
• cultures and adventures,
• improve their memory and concentration,
• cool down and control their emotions,
• get ready for a better sleep.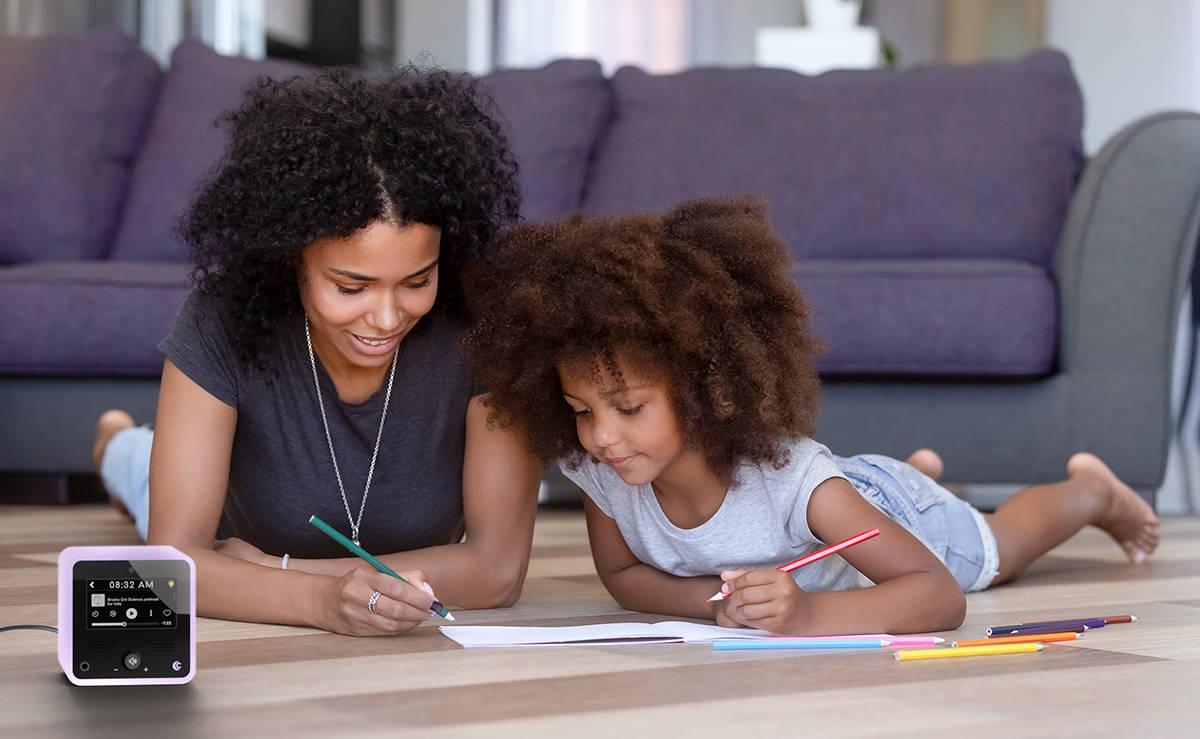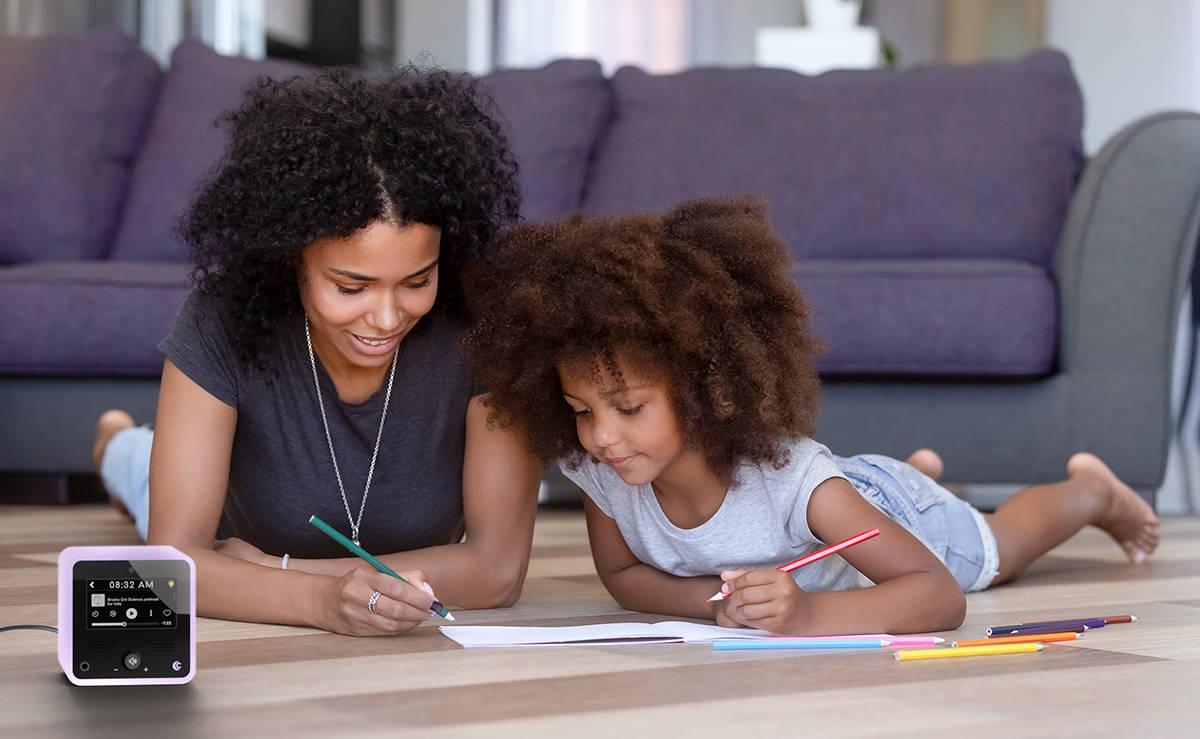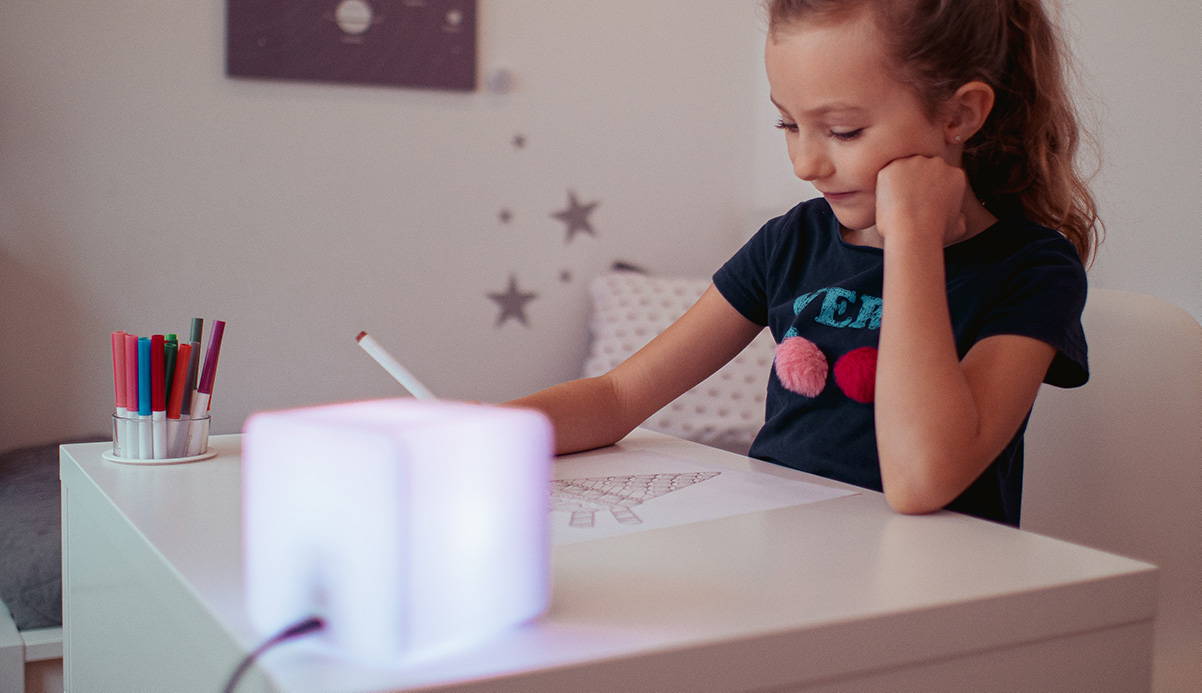 We have selected thousands of your favorite audio stories for kids and add new selections every week! Take your pick from both audiobooks and podcasts.
Thanks to a big color touch screen, it is really easy to listen to any stories in less than 3 taps.
To avoid any distraction, the touch screen automatically dims once the story starts.
Calmy is connected to the internet via wifi*
(Wifi connection is automatically turned off at night).
With easy-to-use timer settings, you can adjust Calmy to turn off at any point, like after the story ends or after a certain number of minutes.
✍️ On our blog: Why reading stories at bedtime plays an important role in children's development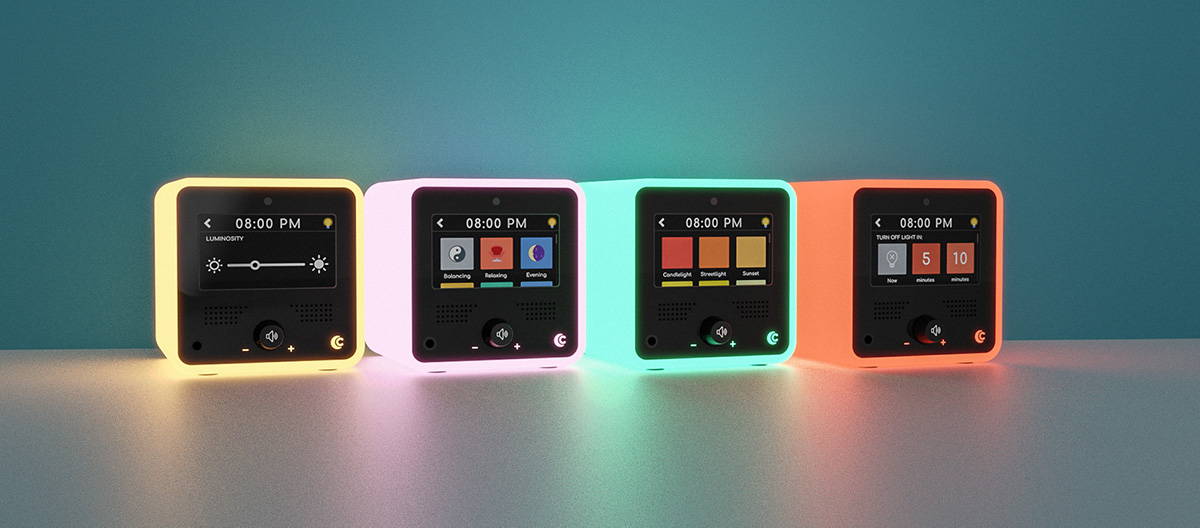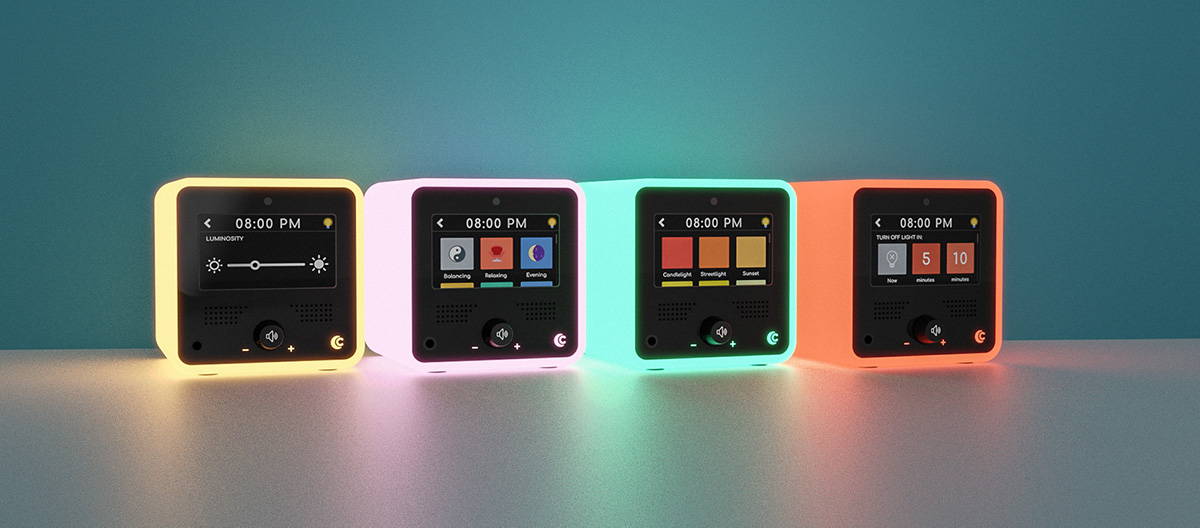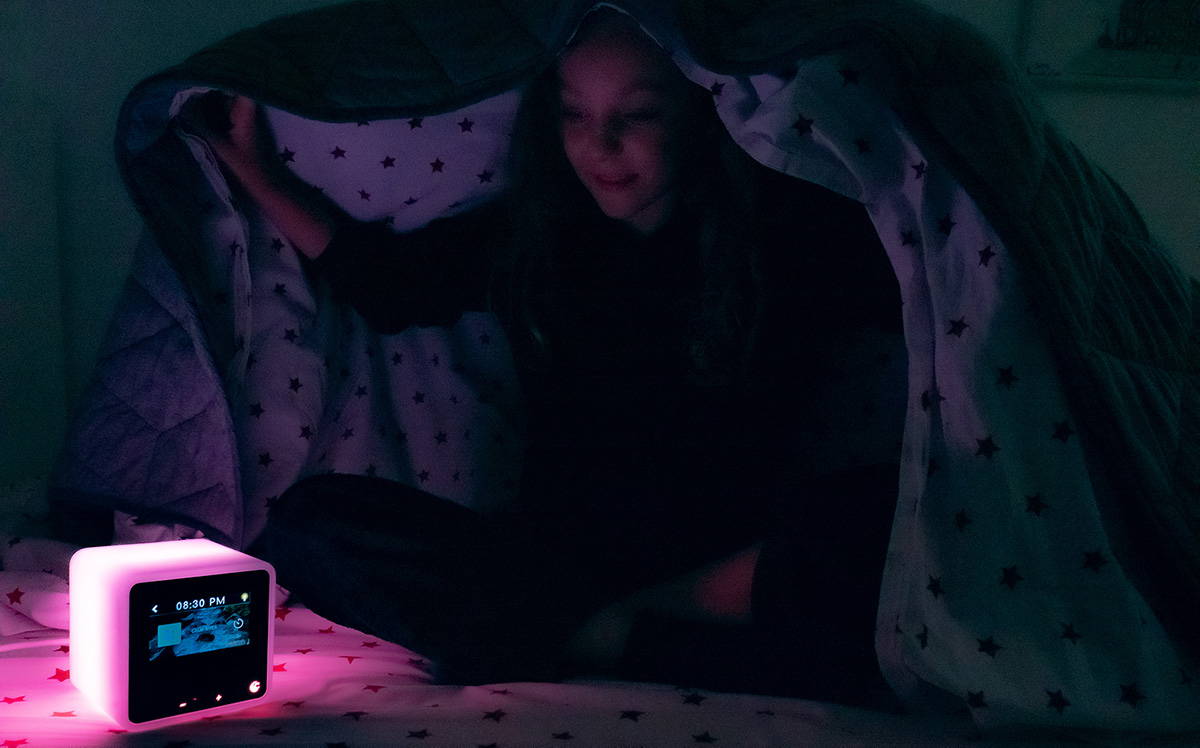 Calmy doubles as a circadian light with 24 multi-color LEDs inside the device to display virtually any color. With the help of lumino therapists, we've created several preloaded ambiances to produce effects for focus, calmness, and more!
✍️ On our blog: Why light ambiances are beneficial for children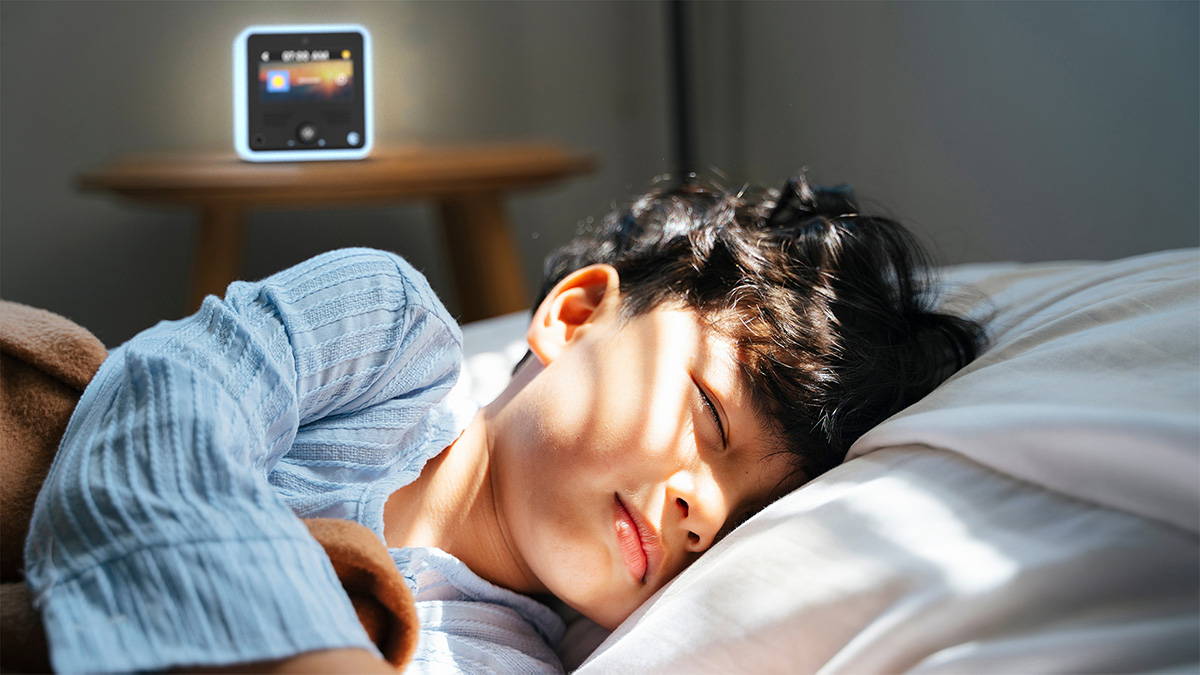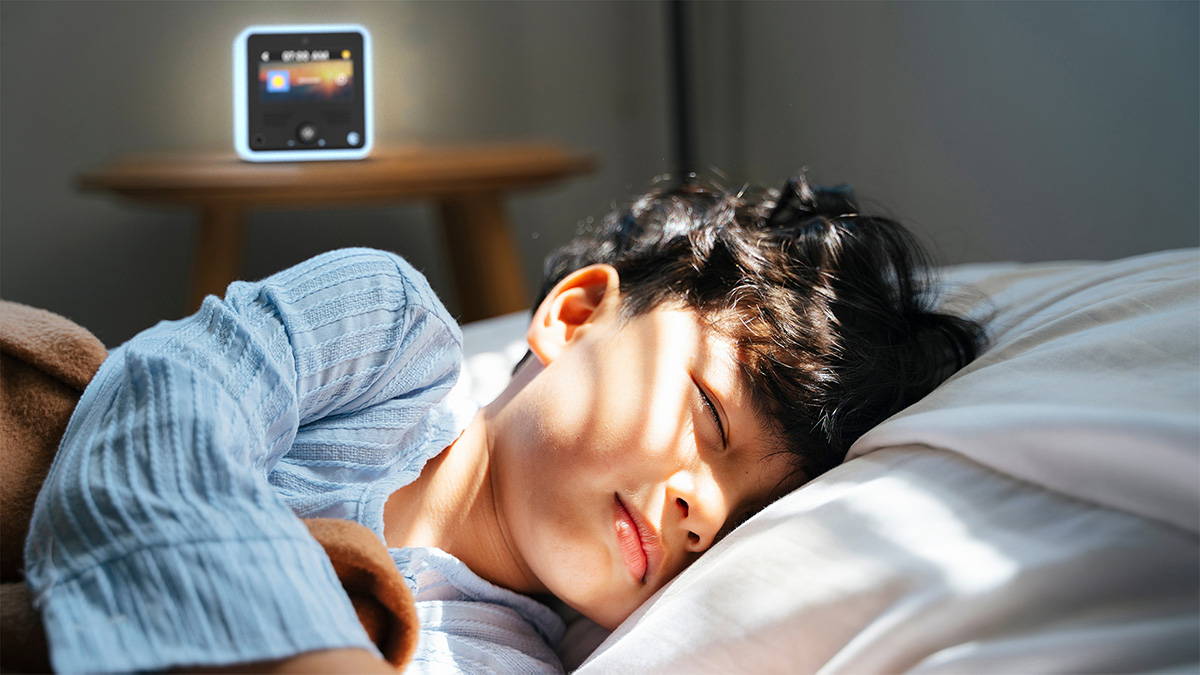 In addition to audio stories, Calmy can play a large variety of calming sounds, ranging from a fireplace to a calm river. These loops are perfect to put your child to sleep and can be combined with your desired light ambiance and sleep timers.
You can define when you want the device to turn off (after 20 minutes for instance).
✍️ On our blog: Why calming sounds help children to relax and put them to sleep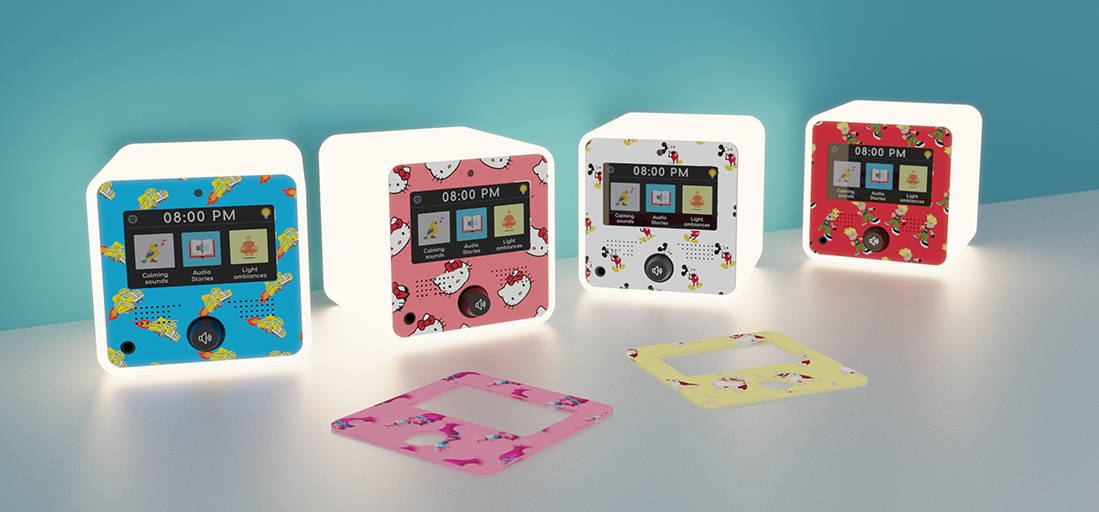 The design of Calmy is elegant and timeless to insure your child will still like it in years from now.
However, you will be able to customize it thanks to a clever clipping system with several designs*
*sold separately
Launching Nov 10TH on Kickstarter
Sign up to be first in line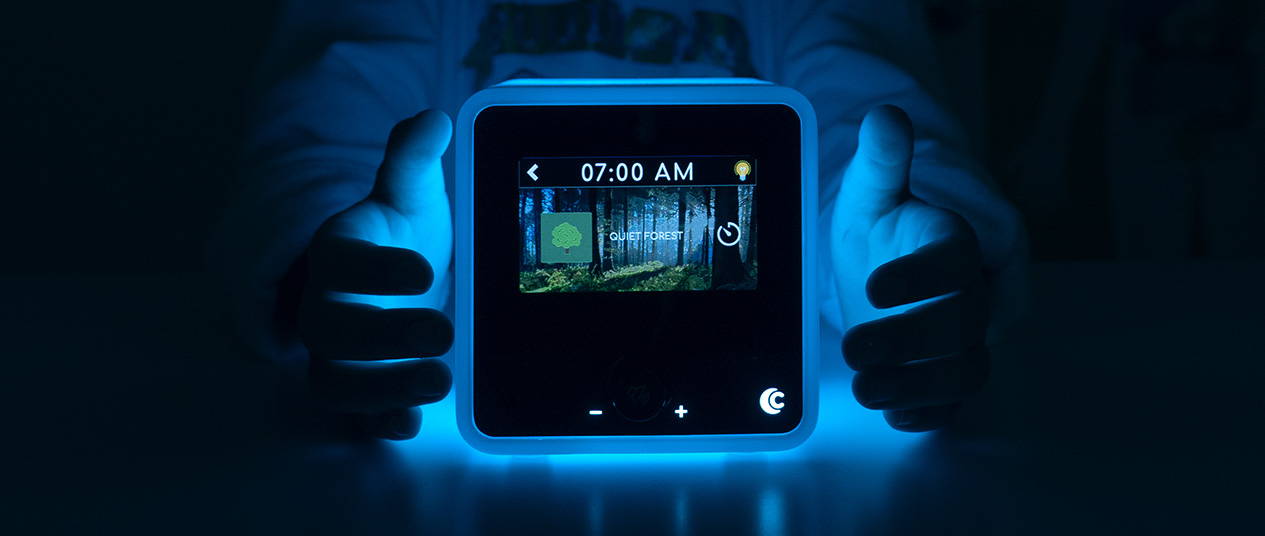 ---